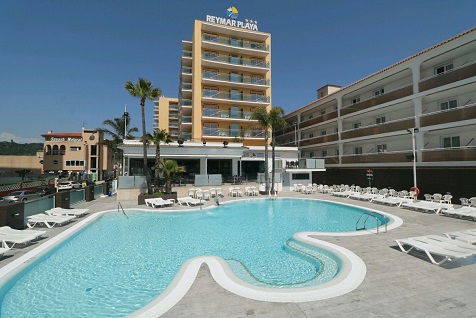 Hotel Reymar Playa
REYMAR PLAYA HOTEL, at MALGRAT DE MAR, has a three star rating and is on the seafront. It offers you the highest quality service, so that you can enjoy an unforgettable vacation. The hotel is situated in Malgrat de Mar, to the north of Barcelona Province. Since it began to operate it has always kept its facilities up to date and well maintained so that none of its guests should want for anything.
The Hotel has 210 rooms, all with a balcony. Each of the bedrooms has heating, television and telephone.
We also have cots available, if required.

Use our promotional code - YMAR24 - and additional discount will be applied on your reservation